Myanmar has diverse coastal and marine habitats, including coral reefs, seagrass beds, mangroves, sandy beaches and mudflats. Because of political issues, subsequent sanctions and lack of technical assistance, information on these habitats is extremely limited, as are effective conservation measures.
The Myanmar government has expressed its commitment, through international conventions, to put 10% of its marine areas under protection by 2020; however a range of factors including the lack of biological and socio-economic data and a lack of financial and technical resources severely constrain the ability of the government and other actors to meet this target.
The Lighthouse Foundation is supporting Fauna & Flora International to help build the capacity of government departments, local Burmese NGOs, and coastal communities so that they are able to survey Myanmar's marine environments and then design and implement effective marine conservation measures to protect them.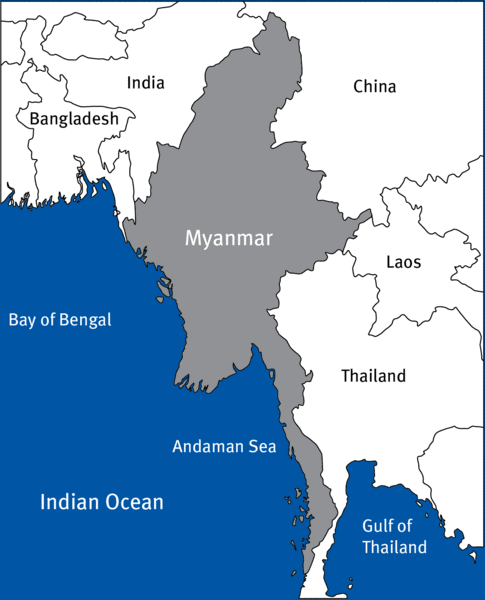 The project is completed, the final document is submitted and made available for download.

 

TCP Report 09 summarizes the results of a LMMA scoping visit to Langann Island and the Thayawthadangyi Island group in Myeik Archipelago communities in December 2014.

TCP Report 10 details the methodology and results of a baseline socio-economic assessment of four villages in the Myeik Archipelago, Myanmar, as part of a work program to build local capacity for the use of socio-economic data for marine resource planning.

TCP Report 11 documents the third liveaboard expedition in the Myeke Archipelago of Myanmar in December 2015, conducted by FFI with the support of the Lighthouse Foundation.

TCP Report 12 is a first step towards improved protection of sharks. An inventory of shark and fisheries, including socio-economic information, has been made and the report details the results of the evaluation.
Support from the 'Lighthouse Foundation' to FFI's wider marine program in Tanintharyi has helped to support Myanmar's first national marine research dive team which has continued to undertake over 200 surveys, collect valuable data on the Myeik Archipelago's coral reef ecosystem and given us crucial insights into their status.
The foundation also supported a liveaboard dive expedition which involved international researchers studying a range of biological parameters and supporting the Myanmar team. This work is being used to prioritize key biodiverse areas within the archipelago to inform the development of a marine protected area network.
Through Lighthouse Foundation support, FFI has supported three local communities to establish the country's first community managed marine areas. Draft boundaries and zonation plans have been agreed with the Department of Fisheries Myanmar (DoF) under Ministry of Livestock, Fisheries and Rural Development (MLFRD) and final government notification is expected before the end of 2015.