Project Pressure is a non-profit organisation set out to generate the world's first Glacier Atlas in collaboration with World Glacier Monitoring Service (WGMS) and National Aeronautics and Space Administration (NASA).
Project Pressure benefits educational, cultural and science sectors, and will continue to do so for generations to come. The ongoing mission is to document and publicise the world's vanishing and receding glaciers, to depict firsthand the environmental impact of climate change and create useful data for scientific use. Beyond accessing a collection of incredible, free-to-use images, scientists, researchers, educators and local communities can contribute to the project by uploading new or archival images – generating a unique open source resource of comparative photographs. A combination of inspiration, education and participation, the project is engaging a mass audience to inspire behavioural change.
Projekt Pressure documents history before it's too late. During the next decade many glaciers will retreat or disappear. As an historic project the relevance of Project Pressure will  unfortunately increase as this occurs. The project will attract attention from current younger generations, who will grow up experiencing the consequences of climate change. This documentation of the glaciers before they melt, will provide a visual archive of a vanished world for future generations andunderscore the importance of maintaining the balance of the global ecosystem. 
"Project Pressure is an ambitious project operating on a global scale. The principal goal of Project Pressure is to document the world's changing glaciers, and to record first hand the environmental impact of climate change."
Klaus Thymann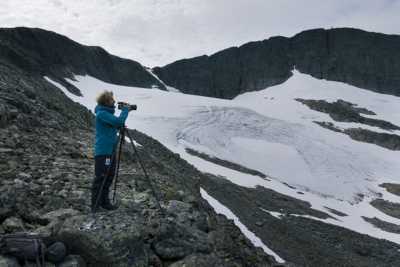 June 2019 - Poster Campaign: The aim of Project Pressure is to visualize climate change, using art as a positive touch point to inspire engagement and create behavioural change. The posters launched at the We Don't Have Time Climate Conference on Earth Day 22nd of April relate to vanishing glaciers to demonstrate the impact of climate change. Unlike wildfires, flooding and other weather events, glacier mass loss can be directly attributed to global climate change, and as such they are key indicators.
In June 2011, 16 glaciers were photographically documented in Alaska.
In mid-August 2012 we went to East Greenland, where about 25 glaciers were documented.
In September 2013, Corey Arnold traveled to Spitsbergen to take photos of the glaciers on Spitsbergen.
In 2015, three other areas of southern Greenland were documented and two previous expeditions completed.