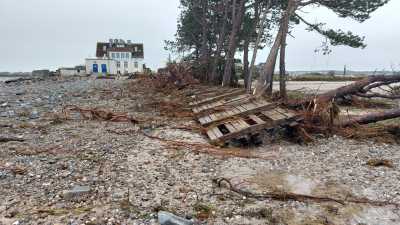 Page path:
Germany: Pilot Island
The pilot island lies in the middle of a cultural and natural landscape that has grown over the centuries. It can only be reached by water, as the island is separated from the country by the Schleimündung nature reserve, one of the oldest protected areas in Germany.
In 2008, the Lighthouse Foundation acquired the pilot island.
The pilot island has been leased to the Schleswiger Werkstätten since the beginning of 2019.
The season 2019 is over, the "Giftbude" is closed!
Please send your event enquiry to
Ralf Huwe, Phone 0151 / 5658 5229 [Bitte aktivieren Sie Javascript]