Page path:
Germany: Kiel Research Workshop
Germany: Kiel Research Workshop
How can algae contribute to alternative energy use? How salty is the Baltic Sea? And what do nanoparticles do? These are just a few of the questions that will be answered in the thematically furnished rooms, the denk:labor, ozean:labor, klick!:labor or the energie:labor.
In the student laboratory at the University of Kiel, students and prospective teachers have the opportunity not only to learn about research results, but also the process of scientific work in a way that can profitably complement teaching at schools.

Interest in current science is aroused. In addition, teacher training is offered.

The Kieler Forschungswerkstatt is a cooperation between school and university, between teacher training and business, as well as between city and country.
"On the trail of plastic waste" is a joint international Citizen Science project of the Kiel Research Workshop of the University of Kiel and Científicos de la Basura of the Universidad Católica del Norte in Coquimbo, Chile. The project focuses on the scientific study of marine waste by students and their twelfth year teachers in Germany and Chile, because marine waste is a worrying and growing problem worldwide.

"Plastic pirates - the sea begins here" is the second citizen science project of the Kieler Forschungswerkstatt together with Científicos de la Basura, Chile. School classes in Germany are carrying out a scientific expedition to check for the presence of plastic waste in German waters, which is largely unexplored.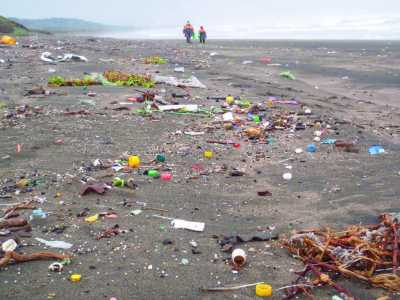 Since its opening in October 2012, the Kiel Research Workshop has made steady progress: the programme has been significantly expanded through increased personnel capacities and additional sponsors have been won. The range of courses for school classes has expanded considerably, particularly in the fields of technology, geosciences and soil science.

During the first year of the project, 630 pupils from Germany and 760 from Chile carried out a nationwide waste collection in each country - on 23 beaches in Germany and 37 in Chile. After sampling, the students analysed their own data and sent it to the experts at the Kiel Research Workshop and Científicos de la Basura. Thanks to this deep involvement in scientific research and the exchange of results and experiences between the participants from Germany and Chile via the project's interactive website (www.save-ocean.org), the young people were then able to answer relevant questions about the marine conservation problem themselves: How dirty (or how clean) are German and Chilean beaches? What types of garbage can be found on German and Chilean beaches? And above all: where does this garbage come from? Only if we know the sources of marine waste can adequate solutions be proposed and the problem tackled.